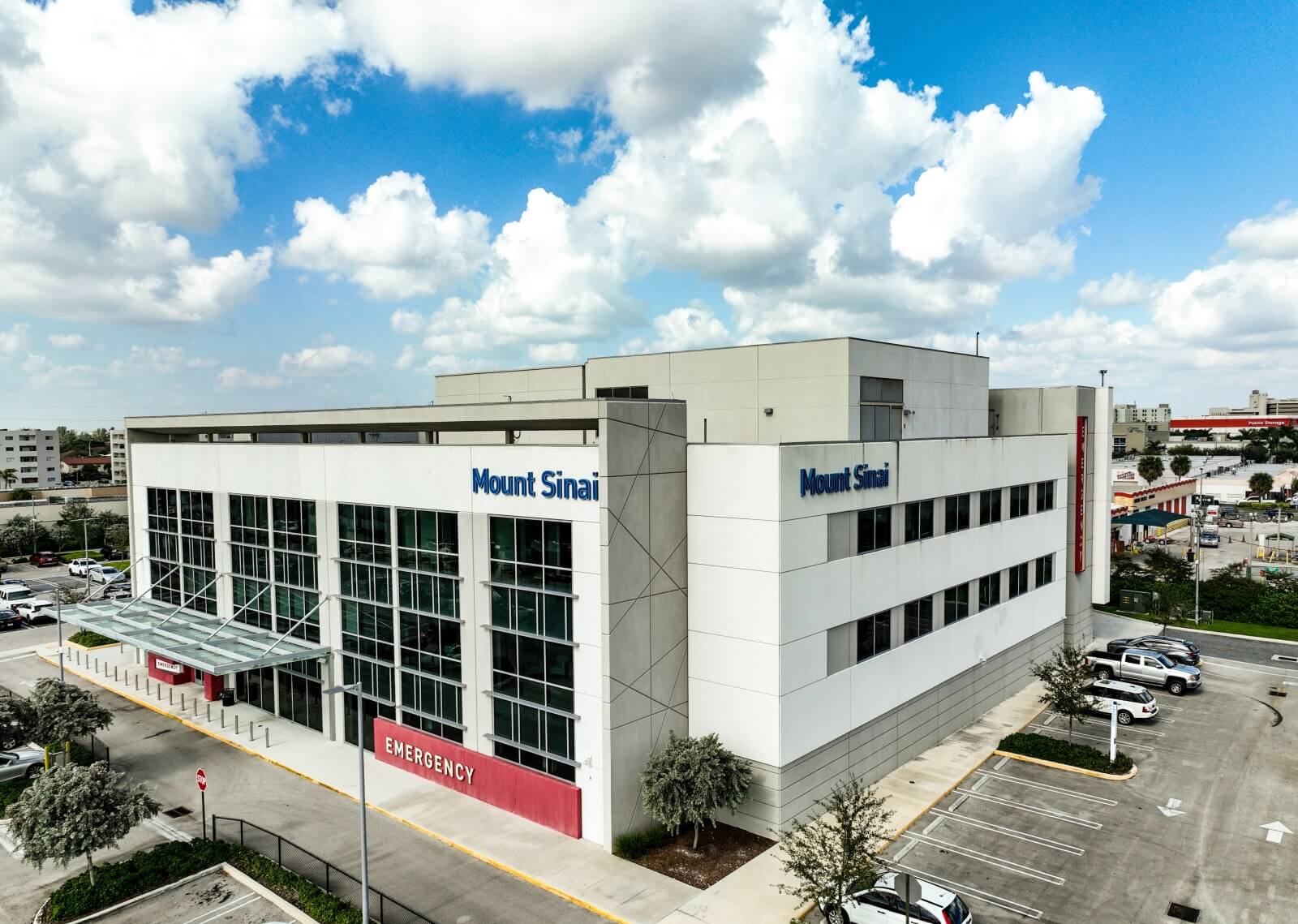 Mount Sinai Medical Center to mark opening of new 12,000-square-foot facility in Miami-Dade
Mount Sinai Medical Center will soon mark the opening of its first eldercare facility at its outpatient facility in Hialeah.
The 12,000-square-foot Mount Sinai Eldercare center opened in July at the Miami Beach-based non-profit's Mount Sinai Emergency Center and Primary & Specialty Care at 6050 West 20th Ave. It will hold its official grand opening ceremonies Sept. 12.
Trending: Popular New York restaurant will open first Florida location in Miami-Dade County
Miami Beach-based Mount Sinai Eldercare employs 23 people including administrators, doctors, nurses, certified nursing assistants, medical assistants, and physical therapists, said Lymaria Rivera, director of business development at Mount Sinai Eldercare.
Services offered include adult day care, primary and specialty medical care, rehabilitation and therapy services, nursing support, medications, diagnostic tests, nutritional counseling and meals, home care services, and transportation. The facility also features a 2,000-square-foot physical and occupational therapy area.
It is a licensed All-Inclusive Care for the Elderly (PACE) program, which receives funding from federal and state sources. PACE provides healthcare for people over the age of 55 living with chronic illness or disability.
"This new program will allow us to deliver comprehensive, high-quality care, while ensuring that some of the most vulnerable individuals we care for have the opportunity to live healthy, independent lives," Mount Sinai Medical Center president and CEO Gino Santorio stated in a release.
Related: Exclusive Q&A: Santorio readies Mount Sinai for new heights
In an email to the Business Journal, Santorio said Mount Sinai's Hialeah hospital was picked as the site for its first PACE facility because more than 24,000 eligible patients live in the surrounding area.
Patients dually enrolled in Medicare and Medicaid, will have no out-of-pocket expenses.
"If an applicant has Medicare but does not have Medicaid, our enrollment coordinators can help them see if they qualify for Medicaid and help them enroll in it," Santorio said. "In the event the applicant does not qualify for Medicaid they can pay a monthly premium."
Mount Sinai Medical Center has enough funding via PACE to serve up to 100 seniors per year for at least the next three years, Santorio added. He did not state how much Mount Sinai receives from PACE.
Founded in 1949, Mount Sinai Medical Center is a private, not-for-profit teaching hospital. Its main campus, located at 4300 Alton Road in Miami Beach, is where the $250 million Irma and Norma Braman Center Center is planned.
Read More: Norman Braman backs $250M Mount Sinai Medical Center expansion
Mount Sinai built a 72,192-square-foot facility at 6050 W. 20th Ave. in 2018 on land the medical center owns. The Miami-Dade Property Appraiser website has no information as to when Mount Sinai acquired the three-acre Hialeah site for the hospital.